Telerik (där SiteFinity blir en del) har en historia av att vara drivande inom innovation och funktion, så det är spännande att titta på nya storreleasen som presenteras som den release som även ska omdefiniera Telerik som företag.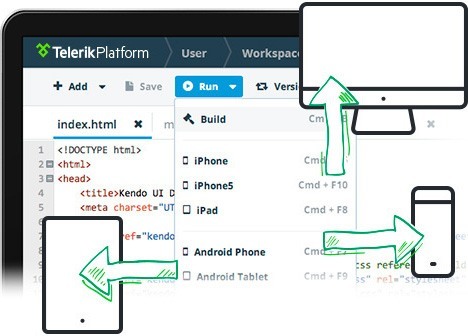 Men det börjar med precis samma ord som alla andra CMS-aktörer numera tar i sin mun. Nya Telerik är multikanal och siktar på CXM, upplevelsen. Om än en annan "experience" definition används här. Men det är det gamla vanliga sedan Forrester-rapporten kom andra kvartalet 2012, webb (SiteFinity) är numera bara en del i nära kombination med mobilt och desktop. Utvecklare måste därav få det enklare att bygga för samtliga kanaler.
Telerik Platform blir grupproduktnamnet och utöver upplevelse- och mobilfokuset är kanske det mest intressanta att det talas så pass högt om stöd utvecklaraktiviteter som "deploy". Produkten har en mångårig vana av att jobba nära utvecklare och historiken finns i försäljning av olika komponentstöd och bibliotek.
Men Telerik har även alltid sett bra ut. GUI 't försöker de nu även ge till en ny användargrupp. En rätt innovativ typ av integrerat stöd för designers har tagits fram. Designers kan sluta arbeta i externa verktyg som Omnigraffle och istället ta mer av prototyparbetet direkt vidare till CMS:et. Det är intressant. Många byråer jobbar med egna boilerplates och interna verktyg på samma sätt för att inte ödsla tid på statiskt material eller återskapande av HTML och script.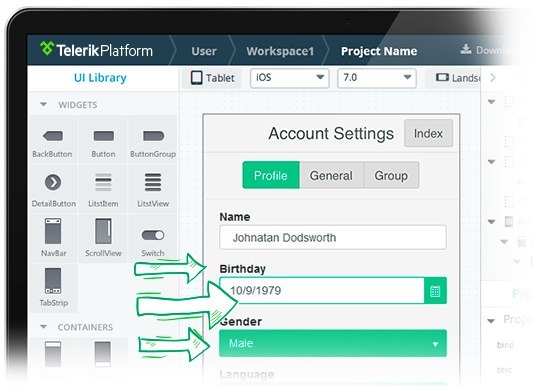 Och mobil apputvecklingsdelen verkar mer avancerad än hos många andra CMS. Telerik erbjuder stöd för utveckling mot "enterprise app stores" etc. Det innebär att externa app-byråer skulle kunna jobba mer direkt i CMS:et när webbaserade delar av en nativeapp utvecklas.
I rubrikform presenteras det nya Teleriks fördelar och huvudegenskaper som:
Design, prototyping and design
Build, cross-platform mobile development
Connect, manage data, users and integrations
Automated cross-platform mobile testing
Streamlined app publishing / deploy
Integrated cross-platform mobile app management
Measure, insight to your user and app behavior
Telerik är fortfarande ovanliga i Sverige, men destå vanligare i andra Europeiska länder som England.